ABC Lounge Radio
« Sea, love and soft music »
ABC Lounge Radio accompanies you with gentleness and refinement all along the day and quite often at night too. Our musical program will make you discover and appreciate talented international artists, as well as melodious sounds of jazz, folk, pop varieties and relaxing instrumental. Let yourself be lulled by this delight sound and join thousands fans already impressed by this wellness elixir.
Present on all listening platforms such as TuneIn, Deezer, Radioline, vTuner (Samsung, Pioneer, Loewe, Philips, Denon…), ABC Lounge Radio spreads its idleness atmosphere in perfect harmony with your daily activities. On one hand it will welcome your guests without assaulting them and at the same time whispering sweet words to you to fall asleep. Available free for iOS and Android, this digital radio will quickly become precious to your ears.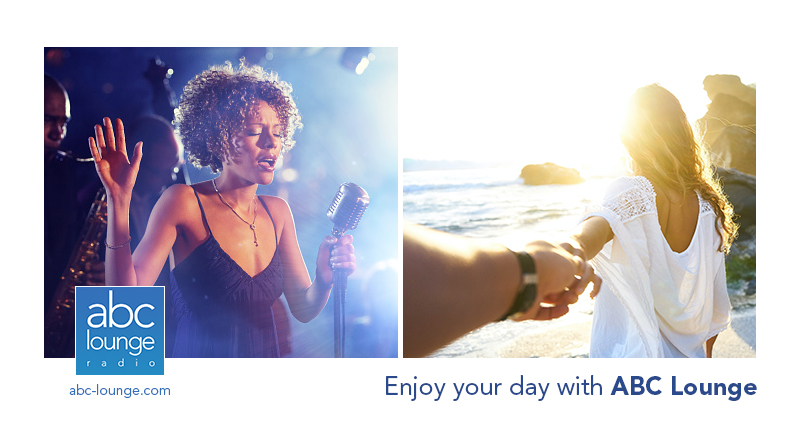 The lineup of ABC Lounge Radio gives pride to the artists like Beegie Adair, Chris Botti, Diana Krall, Katie Melua, Susan Wong, Eliane Elias, Sade, Blank & Jones, Mark Knopfler, Stacey Kent, Joshua Radin, Sophie Zelmani, Paul McCartney, Till Bronner, William Fitzsimmons, Karen Souza, Angus & Julia Stone, Kings Of Convenience, Kina Grannis, Frida Sundemo, Imaginary Future, John Pizzarelli, Roberto Menescal, The Paper Kites, Frank Sinatra, Ella Fitzgerald, Melody Gardot, Asgeir, Julie London, Bebel Gilberto, Ane Brun, Flora Martinez, Oren Lavie, Laura Fygi, Michael Bublé, Simon & Garfunkel, Dean Martin, Bobby Caldwell, Norah Jones, Canyon City, Passenger, Peter Pearson, Enya, Steve Tyrell, Agnes Obel, Lily Kershaw, Pete Belasco, Chris Standring, Rumer, Michael Franks, JJ Heller, Leonard Cohen, Lisa Ono, Sting, Marcela Mangabeira, Laura Fygi, Tom Francis, Ella Fitzgerald, Rod Stewart, Richard Hawley, Elvis Presley, Bliss, Allan Taylor, Vargo…
Thank you for your happiness ♥
★ ★ ★ ★ ★
Amo esta radio. Me acompaña desde que la descubrí. Fantastica música apta para todas las ocasiones.
★ ★ ★ ★ ★
In the course of time It became one of our favourite sources for swing and jazz music. Reliable and of high quality. Good taste.
★ ★ ★ ★ ★
Hervorragend. Ich finde, dass ist der beste Sender zum Entspannen und auch für gewisse Stunden. Super Lounge Musik! Ohne Nachrichten, Werbung und Gerede! Nur toll!!!
★ ★ ★ ★ ★
Meravigliosa… Grazie perché mi fate sognare.
★ ★ ★ ★ ★
Super chillige Musik, kann man fast immer hören.
★ ★ ★ ★ ★
Me gusta mucho la música variada que ponen.
★ ★ ★ ★ ★
When the dreams come true!
★ ★ ★ ★ ★
Suave, apacible y relajante.
★ ★ ★ ★ ★
Absolutely gorgeous.
★ ★ ★ ★ ★
Wunderbare Begleitmusik für verschiedene Gelegenheiten.
★ ★ ★ ★ ★
Memencanta esta radio. Es genial para mi trabajo.
★ ★ ★ ★ ★
ABC lounge radio is really amazing ! I love you !
★ ★ ★ ★ ★
Buena selección musical. Excelente!!
★ ★ ★ ★ ★
Beautiful and soft music in a small and easy place.
★ ★ ★ ★ ★
Bella musica, molto varia ma sempre del medesimo genere. Bravi – from italy
★ ★ ★ ★ ★
Great for relaxing without many add disturbance, the music is really soothing.
★ ★ ★ ★ ★
One of the best music apps I have ever had. Great music – not too many ads. Great if you like relaxing music 🎵
★ ★ ★ ★ ★
Musica molto bella, anche un po' retrò. Assolutamente rilassante. E non ci sono interruzioni di pubblicità!
★ ★ ★ ★ ★
Música siempre perfecta para los mejores momentos!!
★ ★ ★ ★ ★
Have loved this app for years and years. So much beautiful music to enjoy, Thank You
★ ★ ★ ★ ★
La migliore in assoluto. La plus belle
★ ★ ★ ★ ★
Durchgehende harmonisch zusammengestellte Musik. Sehr schöne Lounge App.
★ ★ ★ ★ ★
Selección musical de alta calidad. Muy de mi gusto
★ ★ ★ ★ ★
Lovely relaxing songs
★ ★ ★ ★ ★
L'app funziona benissimo e adoro questa radio.
★ ★ ★ ★ ★
sehr gute Musik, App funktioniert einwandfrei
★ ★ ★ ★ ★
Best in its class with exceptional taste in quality music
★ ★ ★ ★ ★
llevo muchos años oyendo esta cadena y es ideal para relajarse.
★ ★ ★ ★ ★
Best ever! I am listening this webradio at work and at home. I can listen it whole day. My business called ABC Aesthetics which is pure coincidence. So, ABC loves ABC ))))
★ ★ ★ ★ ★
No audio ads, cool music…what's not to love?
★ ★ ★ ★ ★
Wahnsinnig tolle Versionen von Klassikern und chillige Musik 😍
★ ★ ★ ★ ★
La migliore per chi apprezza questa genere si musica!!
★ ★ ★ ★ ★
Perfect relaxing music
★ ★ ★ ★ ★
Excelente selección para escuchar en todo momento
★ ★ ★ ★ ★
This radio station is the best for relaxation and easy listening. I use it as a physiotherapist for my treatment sessions. Well done guys!!!🔥🔥🔥
★ ★ ★ ★ ★
This ABC Lounge Radio is a torch in the dark of every-day-low-average-music. It is always a pleasure to listen and relax my mind with this beautiful mix. I am glad that I have discovered this app that makes me listening to a music being mixed, produced & aired by people blessed with intelligence and taste. Well done… and as I said above: A torch in the dark …
★ ★ ★ ★ ★
Sehr angenehme Musik zum Entspannen und Abschalten – perfekt
★ ★ ★ ★ ★
Very nice music choice. Help to concentrate. App-i would like to pay non ads version and support the radio play list makers.
★ ★ ★ ★ ★
Total super, ganz große Klasse!!! Bunte Mischung, so richtig zum Relaxen. Weiter so, bin großer Fan.
★ ★ ★ ★ ★
Bellissima app con musica rilassante. Sarebbe eccezionale se rinnovassero di tanto in tanto le canzoni….ma è ottima anche così.
★ ★ ★ ★ ★
This is the best radio station i have ever known.Wonderful. All day long I.m listening and feel like in another world.Thank you.
★ ★ ★ ★ ★
Musica di sottofondo molto bella. Ideale da mettere nei locali o ad una cena a casa. Io ho scoperto questa stazione a cena in un locale a Lecce per esempio e me ne sono innamorata.
★ ★ ★ ★ ★
Magnífica emisora, magnífica musica.
★ ★ ★ ★ ★
Прекрасное, умиротворяющее, без рекламы, нудной и частой повторяемости композиции. Сплошное удовольствие подобно качанию на прибрежных волнах в штиль при заходящем солнце.
★ ★ ★ ★ ★
Ottima selezione senza pubblicità né parlato né notiziari.
★ ★ ★ ★ ★
Simplemente la mejor música, excelente aplicación.
★ ★ ★ ★ ★
Wonderful music anything. Love it!!!
★ ★ ★ ★ ★
The best music to be Smoth and relax… 😊
★ ★ ★ ★ ★
Top app, chilling music, no commercials!
★ ★ ★ ★ ★
Deliciosa selección de temas. Muy buena calidad de audio Estoy muy contento con esta emisora.
★ ★ ★ ★ ★
Excelente nusica. Relax. Anda en todos los dispositivos: probé en..Samsung S3 Note 4 , S6, J6, y Motorola y CAT.
★ ★ ★ ★ ★
I really like this radio 💜💜💜 I have been listening 2 or 3 years. Recommended
★ ★ ★ ★ ★
Unaufgeregte und gute Musikauswahl in englisch, französisch, italienisch… ganz wenig bis gar keine Werbung. TOP !!!
★ ★ ★ ★ ★
Relaxing music. Could do with the occasional change of tempo. It's great for giving young artists a hearing. Some really good creative covers of classics.
★ ★ ★ ★ ★
I love listening to ABC when out in the garden. New artist played as well as some that take you back. Amazing station
★ ★ ★ ★ ★
Great constant chilled and relaxing music to take stress of life away
★ ★ ★ ★ ★
The most relaxing Radio station, I have been listed to this radio since 2015. This is the only radio station that helps me concentrate during studying and working. It has very good sound quality.
★ ★ ★ ★ ★
Es la mejor radio de todo el mundo! No sé que sería de mi vida sin esta radio.
★ ★ ★ ★ ★
Me encanta el tono relajante y tranquilo de ABC. Además se escucha música de todos los países y todas las épocas. No te cansas de oírla. Seguid así. Thanks
★ ★ ★ ★ ★
Höre ich seit Jahren. Die perfekte Hintergrundmusik zum arbeiten. Kein Verkehrsfunk, kein unnötiges gequatsche und die Musik mag ich sehr gerne.
★ ★ ★ ★ ★
Bella musica davvero… adatta sempre a qualsiasi circostanza…
★ ★ ★ ★ ★
Una dipendenza che non ha fine. Da 10 anni ascolto questa radio considerandola parte essenziale della mia vita. Non finirò mai di ringraziarvi.
★ ★ ★ ★ ★
Great music. Brings back memories of holidays every time. So relaxing….
★ ★ ★ ★ ★
My friend turned me on to this station and now I never turn it off! Relaxing, muted music w so much variety that you can easily focus on your work or be doing any task while it plays. I've heard so many engaging artists on this radio that it has really helped me expand my musical repertoire. Love it!
★ ★ ★ ★ ★
Excellent and varied playlists. Minimal ads. First heard it in Belgium and happy to have it back in Australia!
★ ★ ★ ★ ★
This is a great radio station. relaxed and soothing in a hectic frenetic world of go go go! Nice to hear relaxing music instead of mindless head-banging music. Thanks.
★ ★ ★ ★ ★
When ever my friends come over to my house, they tell me they feel like their on vacation. I think it's the background music I always have playing.
★ ★ ★ ★ ★
This is a great radio station. relaxed and soothing in a hectic frenetic world of go go go! Nice to hear relaxing music instead of mindless head-banging music. Thanks.
★ ★ ★ ★ ★
Muy buena selección de música y si mezclan con algunas del mismo estilo antiguitas estaría padre felicidades
★ ★ ★ ★ ★
Años llevo escuchando el canal. primero por webs y ahora con la aplicación. Me encanta el estilo de su contenido musical
★ ★ ★ ★ ★
Excelente aplicación para los anantes del Jazz, la bosssa nova y la música lunnge en general.
★ ★ ★ ★ ★
I love listening to this in late night when trying to unwind. The music is choice for de-stressing anytime. A few commercials & I love the ID drops. Best of all a sleep timer. Nice!
★ ★ ★ ★ ★
Habe diese App schon über 1 Jahr. Läuft ohne Probleme. Ob beim Chillen in der Wanne, beim Lesen oder einfach nur so, weil es schön ist… Läuft und bringt ein breites Repertoir an toller und ruhiger Musik. Weiter so. Ich bin ein Fan!
★ ★ ★ ★ ★
Super Musik zum abschalten und essen und trinken und,und und einfach nur Super. Danke Danke an all die Menschen die mit so viel Herzblut so ein super Webradio herstellen.
★ ★ ★ ★ ★
Der beste Sender den man sich wünschen kann! Wunderbarer Musikmix ohne überflüssiges Geplapper eines Moderators. Ich bin froh, dass es so was gibt! Danke, dass es Euch gibt!
★ ★ ★ ★ ★
La musica è programmata con estrema sapienza. Quando pensi di avere ascoltato una sordina tranquilla tranquilla, passando da un brano all'altro quasi secondo un collegamento armonico da non sentire nemmeno che il pezzo è finito e ne è cominciato un altro, arriva, ad esempio, Nina Simone ed è subito gioia. Bravi! Ok. Avanti così. In bocca al lupo.
★ ★ ★ ★ ★
Davvero… Non so dire è per me in questo momento davvero grandiosa, legge la mia anima e la riproduce in musica sto così…. Very deep, I like to dive in her music!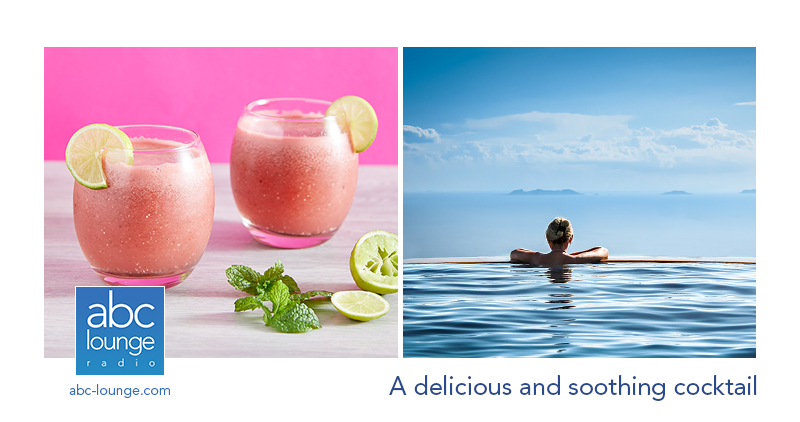 ★ ★ ★ ★ ★
Seleção musical excelente e de bom gosto. ABC Lounge é minha favorita!
★ ★ ★ ★ ★
Супер радио ! Без рекламы !!! И для отдыха при свечах и для массажа и для секса и ребенок засыпает под это радио )
★ ★ ★ ★ ★
Реально чудесное онлайн радио! Всем советую для успокоения нервов!
★ ★ ★ ★ ★
отличное веб радио, прекрасная подборка музыки, слушаю с огромным удовольствием и рекомендую своим друзьям.
ABC Lounge Music Webradio, radios lounge, Downtempo, Nujazz, Bossa Nova, Ambient, Easy Listening, Jazz, Smooth jazz, musique lounge music, écouter music lounge, écouter musique lounge, free music lounge, radio lounge, web radio lounge, radio zen, webradio, smoothradio, radio, zik lounge, zik jazzy, easy listening, down tempo, ambient, jazz, blues, soul, new age, nu jazz, trip-hop, electro; ABC Lounge offers the best of ambient and lounge music. Trip-hop, Chill-out, Electronic. Listen to the radio ABC Lounge music. Ambiance lounge radio, ABC relax radio, ABC love radio, ABC jazz radio, ABC ambient radio. Relaxation in music. lounge relax music, lounge relax music, radio lounge relax, radio musique zen, radio musique cool, radio ambiance, radio ambiance zen, radio relaxation, relaxing music radio, zen radio, web radio zen, webradio zen, radio buddha bar, Jazz and Lounge Station.